Her kitchen was in good decent shape, although ceilings were a little low for her tall husband.
Date: September 2019
Client: N/A
Project Type: Kitchen remodel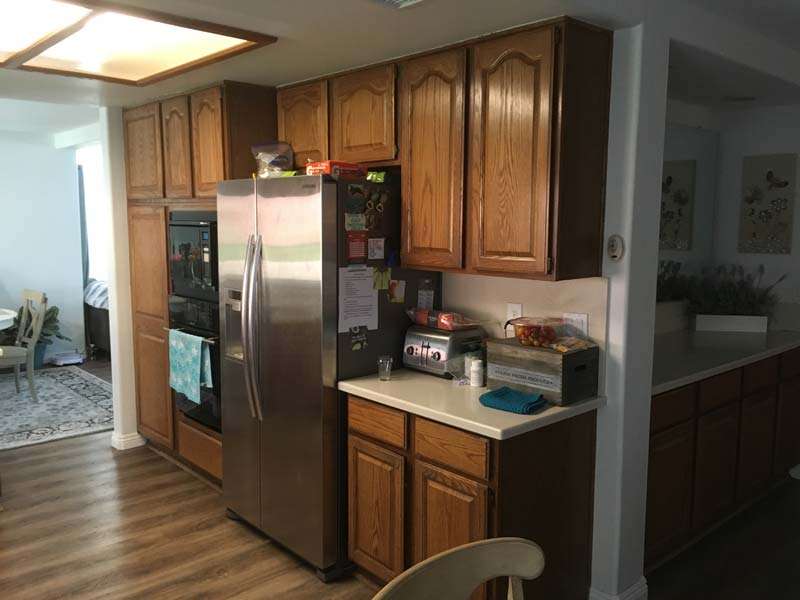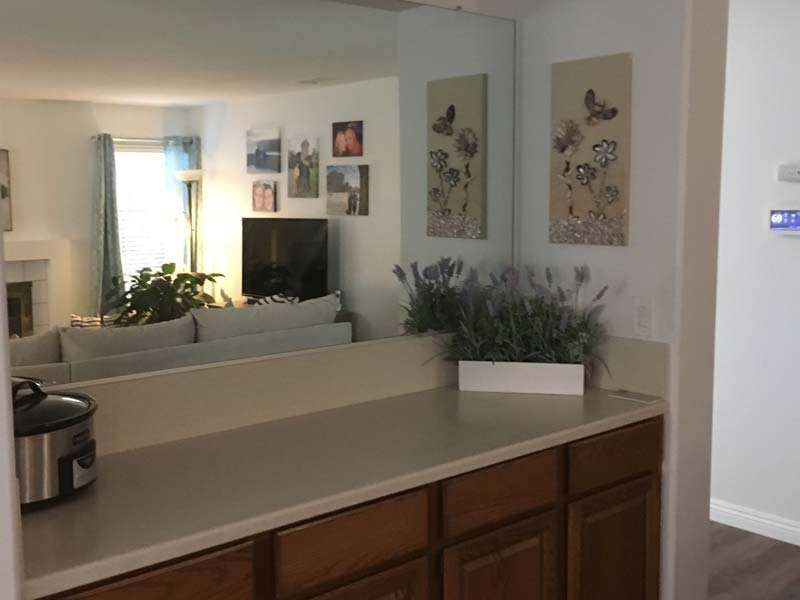 We removed the old cabinets, and ceiling. We also removed a wall to give her an open concept look.
We then re arranged and updated electrical wiring and installed new GFCI outlets and installed a higher ceiling with recessed lights throughout the kitchen.
We installed new kitchen cabinets as well as new custom cut quartz with 2 peninsulas.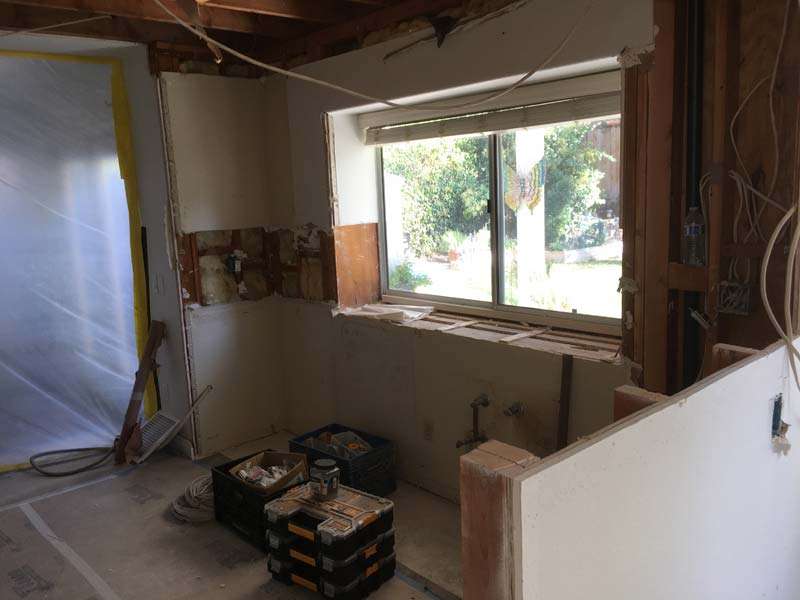 We replaced her aluminum window with a new casement window which now allows her to serve her guest without having to walk around and out.
We installed a 2ft quartz slab on the outside.
She had a breakfast area with double doors to her back yard. We closed that area leaving an opening for new framing for a round 3ft window. We closed the remaining opening with plywood, insulation drywall, tape texture and paint to match existing. On the exterior we installed chicken wire, scratch stucco, brown stucco and color to match the existing. We installed a round 3ft window. We replaced her double doors in her formal dining with new vinyl modern low-e double glass doors.
We remodeled her bathroom, garage, chimney and balcony repair too.