Bathroom Remodel Open Wall
In september of 2019, we had the opportunity to help a customer with her bathroom remodel.
Date: September 2019
Client: N/A
Project Type: Bathroom remodel
The bathroom had a wall and door between the shower and vanity. Tiles and amenities were in decent conditions.  She wanted to open that wall and to give it a modern look.
We removed the wall,  which had outdated electrical wiring,  we removed the tiles from shower area and floor.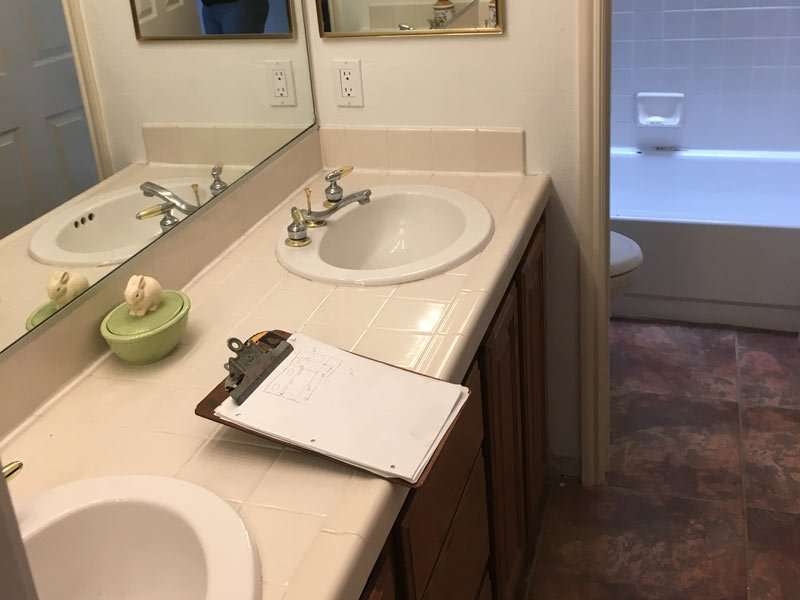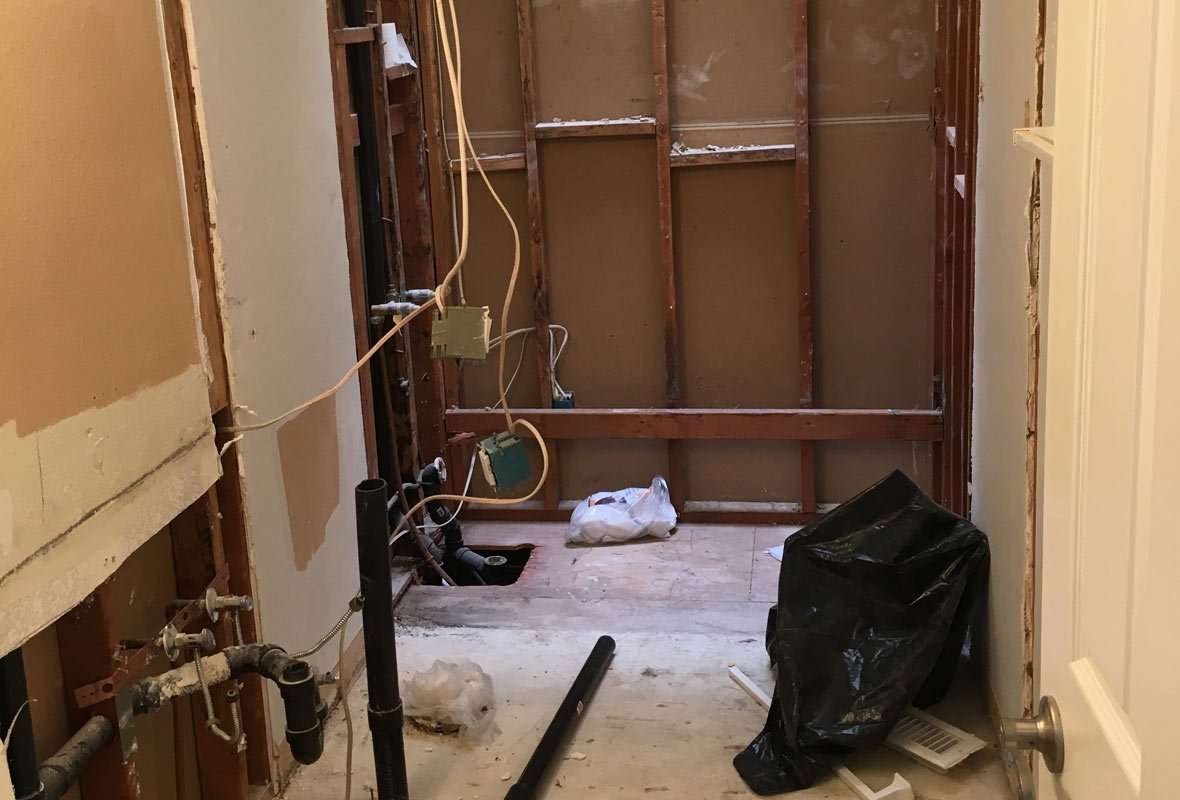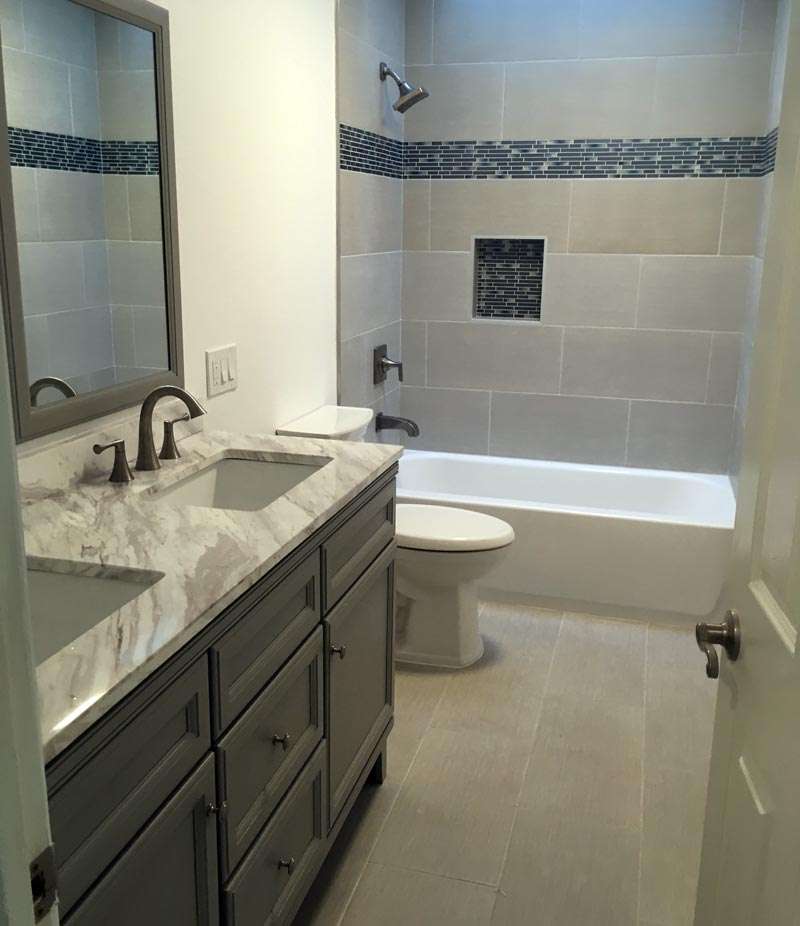 We relocated the plumbing and drainage pipes, installed new tiles in shower and floor, installed a humidity sensor exhaust fan as well as new fixtures and new vanity, we also installed new recessed light and replaced her broken skylight with a new operable skylight.